As many in the USA enjoy the marvelous sight of a total solar eclipse, they should remember the following startling facts:
The Chinese magi saw this sign on May 10 AD 31 …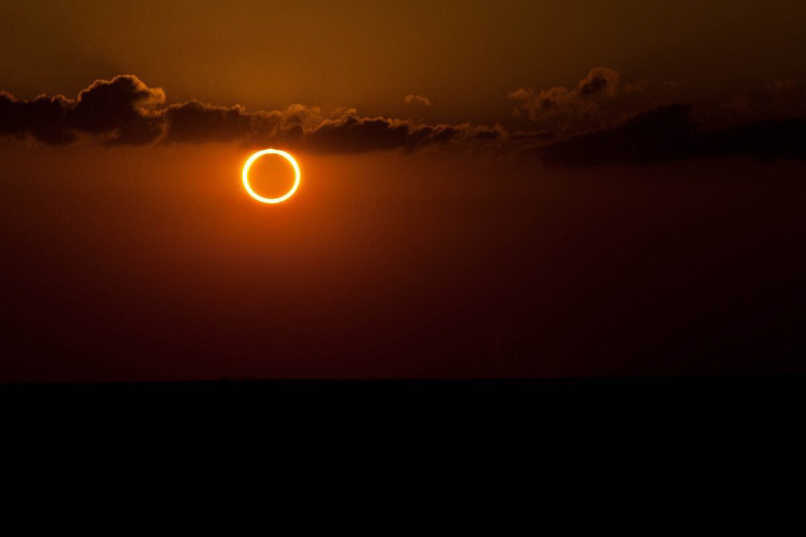 And from that they predicted this, which happened two years later April 3 AD 33 …
In AD 31 on May 10th a strange eclipse occurred over the capital Loyang in China of the Later Han Dynasty. The Chinese magi had not expected an eclipse on this day, which was the last day in the 60-day moon-cycle. The Emperor Guangwudi was worried. He thought it meant something bad. The magi consulted their books, and a few days later declared their findings. "It means 'A Heavenly Man falls dead' your Majesty!"
The Emperor was more worried than ever as he himself was called the Sainted One and so were his high officers in the Court. Quickly he decreed these titles must be abandoned rightaway! He must not be the "Heavenly Man" who was shown by this eclipse to be about to die.
Still the magi were not satisfied. They went back to their books and studies. Several days later they came out to the public and made an even more startling declaration. The "Heavenly Man" referred to by this sign of the eclipse must still "fall dead"! It would not indeed be the Emperor or some high official. No, it would be THE HEAVENLY MAN himself, the great Cosmic Adam, whom they called Pangu, from whose body and by whose work the whole universe was created in the beginning, including the separation of the two bipolar Principles of the Universe, the Yin and the Yang, representing earth and heaven, down and up, female and male, evil and good, and all the opposite sides of the natural order!
When this Heavenly Man died, according to the prediction, they declared, there would be a supernatural blacking out of the sun as well as an eclipse of the moon, the like of which none had seen before, as these two events can never normally happen at the same time. The Emperor and the people were stunned into silence.
But two years later on April 3 AD 33, an event unfolded far away in Judaea, in the eastern Roman Empire, and their amazing prediction was fulfilled. Jesus the Messiah, the great Cosmic Adam Himself, the Creator of the Universe, was condemned to death on the cross of Calvary. And as He died there on the cross, the earth was rocked off its axis, the sun disappeared below the horizon, and the moon shot across the sky, its face disfigured by the shadow of an eclipse.
Just as the eastern magi predicted the arrival of the Messiah on earth by the observation of the Star of Bethlehem, so the oriental magi predicted by the sign of heaven in AD 31 the terrible death of the Son of God and the greatest dual eclipse of the sun and moon which accompanied it. The world, as they declared, has never been the same since the day of that great Cosmic Sacrifice
For the amazing details of this event go to the following link:
http://www.christianhospitality.org/resources/first-church-rome-online/content/first-church-rome9.html